Transfer of files and media from one laptop to another is very simple and one of the easiest things to do. Most of the transfer between files and media takes place with the help of USB mobile. Sometimes the USB Cable turns out to totally out of order and sums up giving error on your PC. The application that easily lets you do it is called Airdroid 3. Airdroid 3 is used for transferring data and files from PC to mobile and vice versa. With this application, you will not need any wire to make a transfer. All that is required of us to create a hotspot or connect with the help of Wi-Fi for transferring the data between your PC and your mobile phone. If you are looking for exchanging stuff from your Android to PC, this method is going to be one of the most effective methods that you have used so far.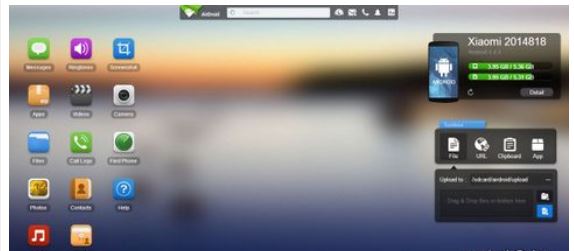 AIRDROID 3
AIRDROID 3: SHARE DATA WIRELESSLY FROM YOUR PC AND MOBILE
Airdroid gives you the privilege to access as well as manage your mobile phones or Tablet with the help of Windows, Mac, or any other wirelessly free options. All this happens without having to pay a penny. The good part is, the Airdroid application works on your PC Browser as well. Therefore, this application does not require with you to have any additional software to transfer data from your PC and mobile phone.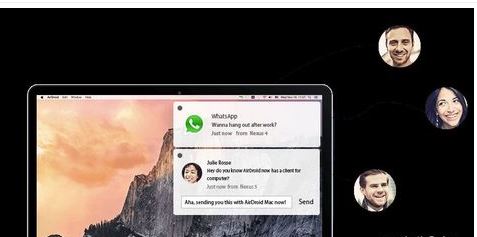 Setting Up Airdroid 3 connection between your PC and Mobile Phone
First of all, make sure to connect your PC and mobile with the same Wi-Fi. If you are using a laptop, then you can create a hotspot and then connect your phone to the same hotspot.
Now, download the Airdroid 3 application write from Google Play. Launch the application and see the IP address appearing right in front of the screen.


Further, open the mobile browser that is generally used for browsing. Now copy the previous IP that appeared on the launching of the application and paste it in the browser itself.
After you have entered the IP address a popup will appear on the screen. Enable it to have your devices connected with your phone.
Things you can do using the Airdroid Web
Contacts: With the help of the application, you can not only view your contacts but can edit them as well.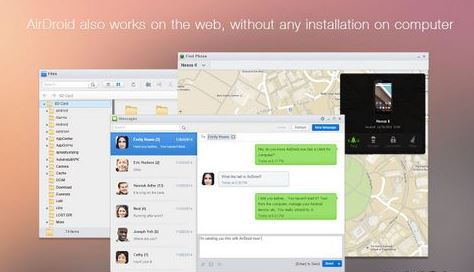 Photos: Transfer different photos and media files right from your computer to your Android phone.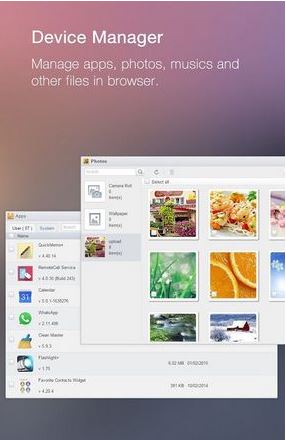 Music and Videos:You can also play as well as have control on your music and videos on your Android phone with the help of your computer.
Ringtones: Have the authority to set music as your favorite ringtone and export these ringtones too.
Screenshot: Take screenshots, share them, save them without the help of any USB cable. Transfer them wirelessly.
Apps: Export and Import different APK files that you need.
Camera: The option lets you to take in consideration both the lenses.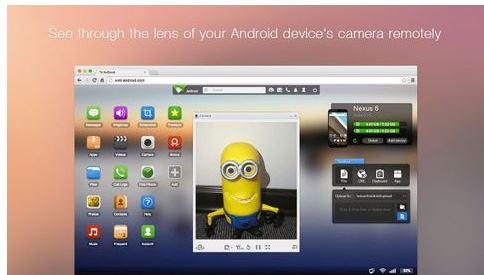 That was all about sharing your data and media from one place to another without the help of your USB Cable.