With the increase in the usage of computers and internet, there is development in all fields such as Education, Telecommunication, Gadget and devices, Research, Medicine and Information Technology.
Internet of things –
This is the biggest booming technology in the recent days.

Internet of things which is commonly known as IoT.

It is the network connecting devices with electronics or software to connect and exchange data.
Artificial intelligence –
In computer science AI research is defined as the study of "intelligent agents".

It is when a machine mimics "cognitive" functions that humans associate with other human minds, such as "learning" and "problem-solving".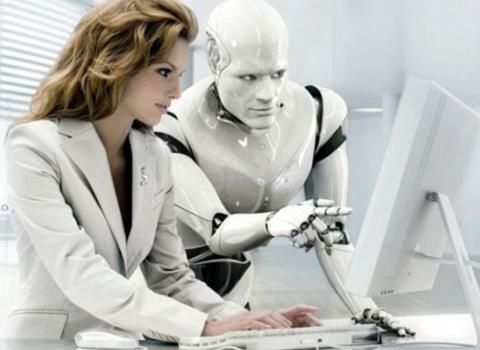 Virtual Personal Assistants –
These are features available on smartphones, where the user can interact with the device.

They help us to find what we are in need of.

Examples of Virtual Personal Assistants are Siri for iOS, Google Now for Andriod platform and Cortana for Windows Mobile.
Video Games –
With recent technology, everybody is addicted to playing games.

Video games can be either online or saved in devices and played later.

The complexity and effectiveness of that AI have increased exponentially over the past several decades, resulting in video game characters that learn your behaviors, respond to stimuli, and react in unpredictable ways.
Smart Cars –
The upcoming new idea is to have someone reading the newspaper while driving to work.

These days self-driving cars are moving closer and closer to reality.

Two examples that have been in the news lately are Google's self-driving car project and Tesla's "autopilot".
Purchase Prediction –
Many marketing sectors make large business with help of purchase prediction.

Target and Amazon are few examples of purchase prediction.

Amazon's anticipatory shipping project hopes to send you items before you need them, completely obviating the need for a last-minute trip to the online store.

This also includes the coupons used to buy things online.

This can be used in a wide variety of ways, whether it's sending you coupons, offering you discounts, targeting advertisements, or stocking warehouses that are close to your home with products that you're likely to buy.
Fraud Detection –
Have you ever received an email to know if you have made any specific purchase on your credit card?

Many banks send these types of communications if they think there's a chance that fraud may have been committed on your account, and want to make sure that you approve the purchase before sending money over to another company.

Artificial intelligence is often the technology deployed to monitor for this type of fraudulent activities.

Fraudulent and non-fraudulent purchases are given to the system in a large amount and asked to look for signs that a transaction falls into one category or another.

The system will be able to spot a fraudulent transaction based on the signs and indications on further training and exercise.
Online Customer Support –
In recent trend most of the websites now provide customers the opportunity to chat with a customer support executive to seek for clarification.

It would be with the help of rudimentary AI.

Often these chats are supported by chatbots which send automated responds.

They gain knowledge from the website and present it to customers when they ask for it.
New Generation –
It is great news that artificial intelligence programs can write news stories.

Search engines use AI to write simple stories like financial summaries, sports recaps, and fantasy sports reports.
Machine learning –
It becomes one of the strongest cybersecurity tools.

In the increasing complex hacking schemes, machine learning continues to be an essential tool.

To combat increasingly complex attacks, AI is more important.

Risks have to be identified by the engineers and they must be careful to track how their systems behaviors respond to security threats.
VR (Virtual Reality) –
Virtual Reality will improve in hardware and the ways we interact with the virtual environments.

It will be AR and VR phenomena that trend affecting startup business.

In order to "travel" and engage with family members who are far away, physically challenged people may have access to VR.

VR will probably be used by business startups that have remote workers and have a need in them to be a "part of" the office environment. Thus, employees will be virtually in-house.
Digital technology platforms –
In the upcoming year, every organization will have some mix of five digital technology platforms in the upcoming year.

The platforms provide the basic building blocks for a digital business and are a critical enabler to become a digital business.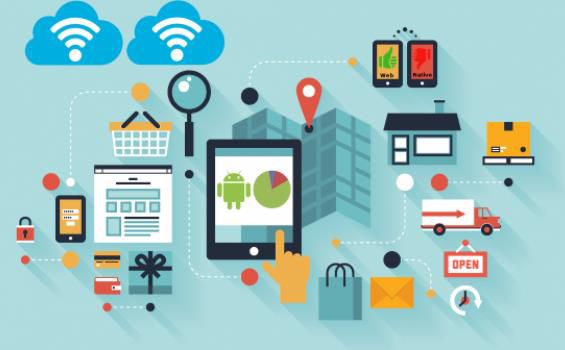 Recap
Internet of things –
Artificial intelligence –
Virtual Personal Assistants –
Video Games –
The complexity and effectiveness of that AI have increased exponentially over the past several decades, resulting in video game characters that learn your behaviors, respond to stimuli, and react in unpredictable ways.
Smart Cars –
Purchase Prediction –
Fraud Detection –
Online Customer Support –
News Generation –
Machine learning –
VR (Virtual Reality) –
Digital technology platforms –