The importance of Pen drives is known to us. Not a hidden story, is it? Well, the significance of Pen drives is sure to bind us and also, it is one of the best ways to transfer data. Sharing of information from one computer to another becomes easy with the help of Pen drives. Movies, Song, and anything you name, can be easily transferred from your laptop to your friend's. But, most of the times, we share some sensitive data and information with the help of Pen drives as well. We surely don't want our sensitive information to travel from here to there.
Like it is known to us, Pen drive is one of the most popular and known ways of making transmission of data between computers. In this post, you can know how to keep your pen drive safe and secure. With the help of the knowledge coming for you, you can easily keep your password safe from the evil eyes. There is no need to download any third-party software in your PC for keeping your pen drive safe. It can be done by just following a couple of steps.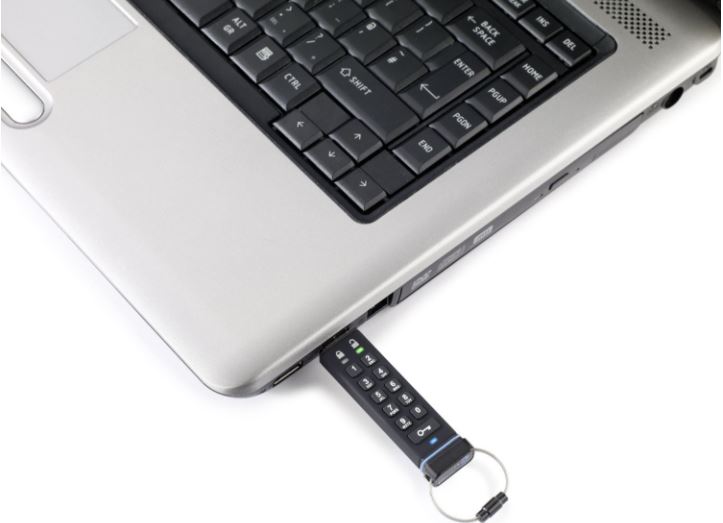 HOW TO ENCRYPT AND PASSWORD PROTECT YOUR USB PENDRIVE IN WINDOW 10
For protecting your PC, you can use Bitlocker Drive Encryption tool in Windows for encryption and securing you pen drive. Bitlocker Drive Encryption is an integrated software in all your different versions of Windows. So, here comes the trick.
How to encrypt and Password Protect your Pendrive in Window 7 and Window 10
Step 1. Choose your USB and give a right click to it in your Windows Explorer and then go for the Turn on Bitlocker option.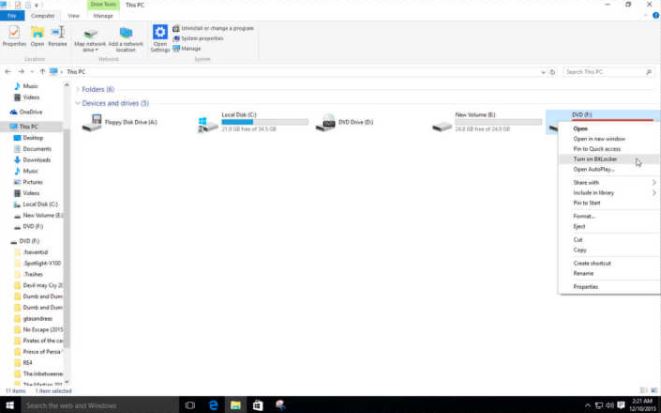 PROPERTIES WINDOW OF PENDRIVE
Step 2. In the new window that comes up, put in the new password for keeping your Pen drive secure. Then, go on and hit Next button.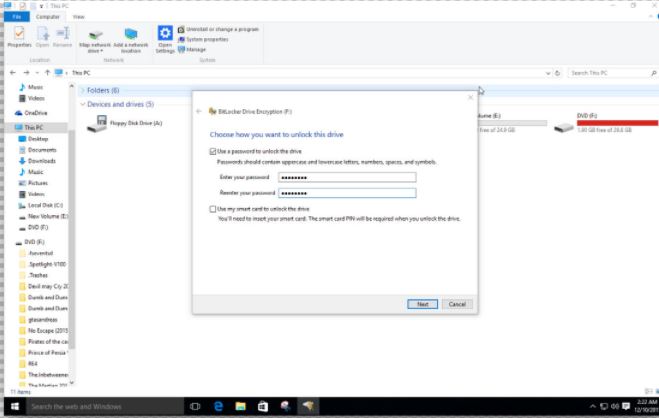 WINDOWS BITLOCKER DRIVE ENCRYPTION
Step 3. Now, don't forget to backup your recovery key. Hit on the Save to file and then Save your recovery key in the form of text in your computer.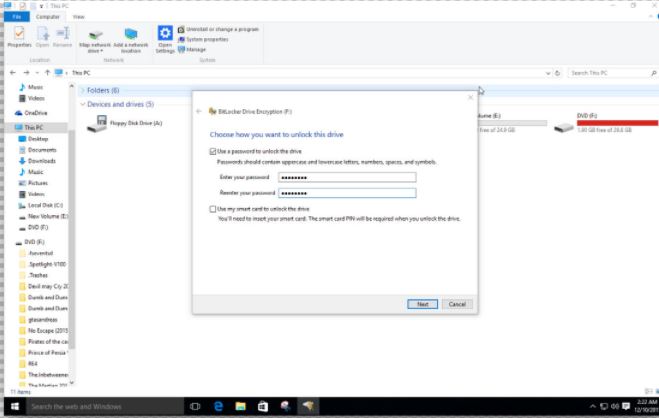 WINDOW BITLOCKER SAVE RECOVERY KEY
Note: Be very sure to save your Recovery key in your computer. In case, you forget your Bitlocker password, you can easily have it recovered with the help of recovery file. You can easily upload any of these files on Cloud drive for making extra backup.
Step 4: Go for Encrypt entire drive which is bit slow for PCs and drivers that are already in use and then go for the available "next" button.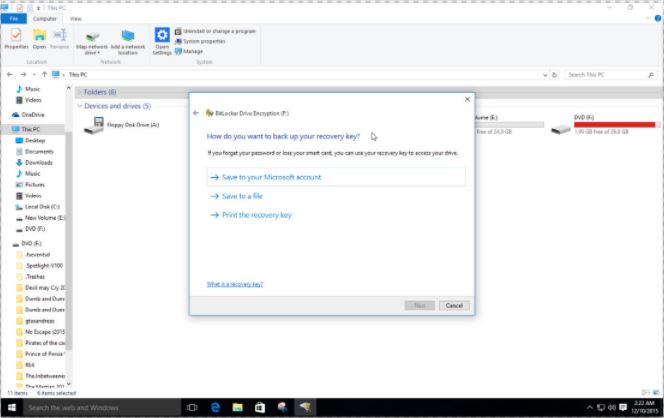 ENCRYPT ENTIRE DRIVE FOR ENCRYPTION
Step 5: Well, now, if you are all set to make your pen drive encrypted. Go for the "Start Encrypting" button.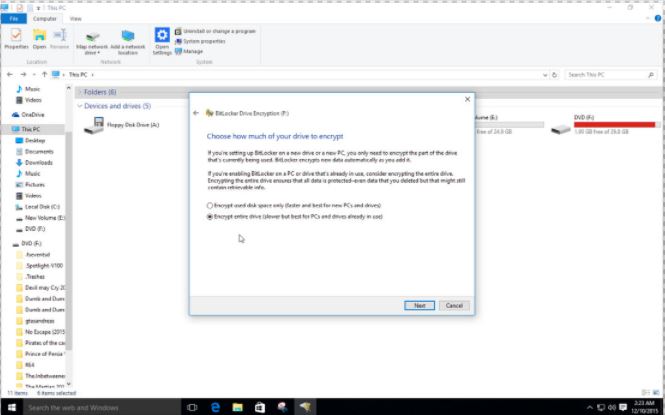 Step 6: Now, the process of Pen drive Encryption has already started in your Windows 10. This process needs a little processing time. So, all you need to do is sit back and relax.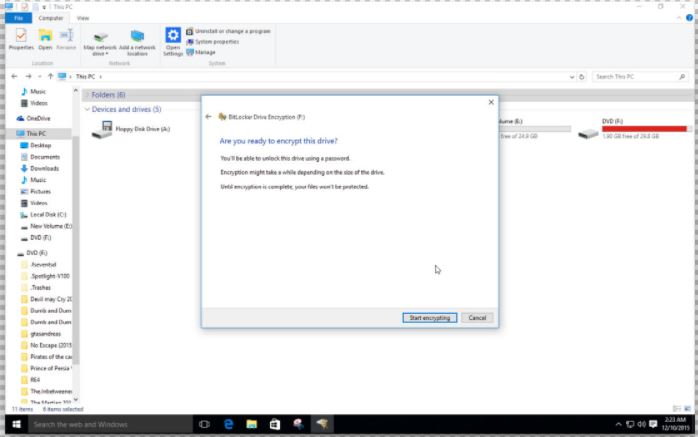 BITLOCKER ENCRYPTION PROCESS
After the process of Encryption is over in your Windows PC, make sure to plug out your pen drive and then plug-in in your PC once again to check if everything is all right.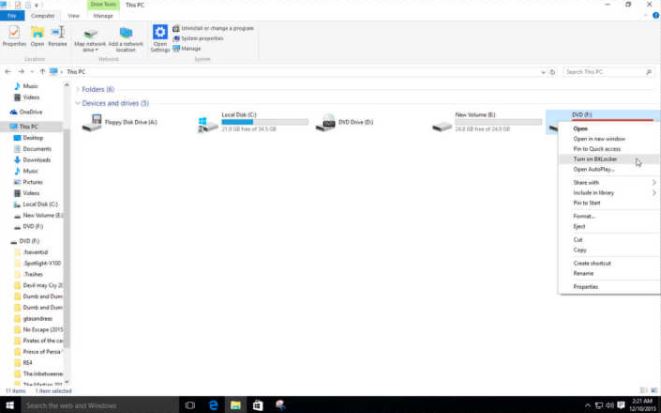 PASSWORD FOR BITLOCKER ENCRYPTION
After you open your pen drive on your computer, your version of Windows will ask you you to put in the password that you had set before.