We all know windows for the amount of security it has to offer to its users. It is almost impossible for one to make a visit into the system without a proper password. Also, in case you are looking to hack it, it is important for you to have with you the old password. So, what if I say there is no need of your old password while making an entry in any Windows system? With the trick that I am about to present before you, it will become easy for one to change the present passwords without knowing the old one.
This method comes handy when you tend to forget your present password. After all, your computer is your primary asset and how long can you live without knowing the password? The added benefit is, make fool of your friends, prank them, and show them how you hacked their computers. Fun, isn't it? Here are the tricks with two new methods. Don't forget to share these tricks with your friends.
Method 1 – Change the password of Windows 7 and Windows 10 without knowing the previous password from Windows Settings
Step 1: Hit the Windows Keys and See the computer option right on the left side. Then, further, right-click on the "Manager" tab and "Manage" option.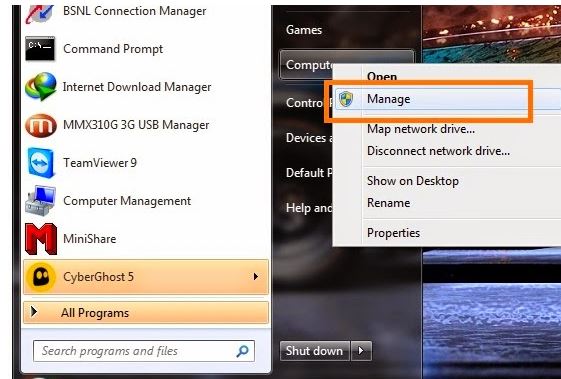 MANAGE SELECTION IN WINDOW COMPUTER
Step 2: From the new menu, find the Management Dialog box right on your display screen. Click on System Tools > Local Users and then, Groups >> Users.

Step 3: You can find all the users name in the right side, which is available to choose.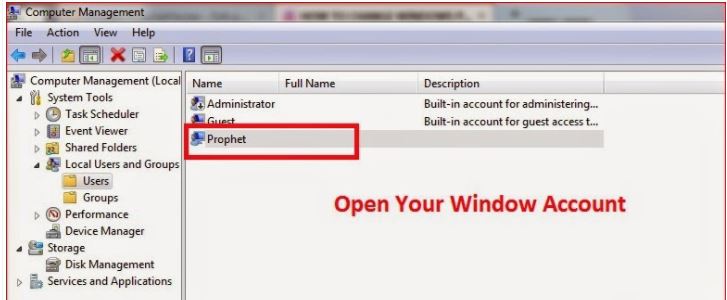 USER SELECTION IN WINDOW SETTING
Step 4: From the list, choose the Account, and make a right click on it. Then, go for setting password.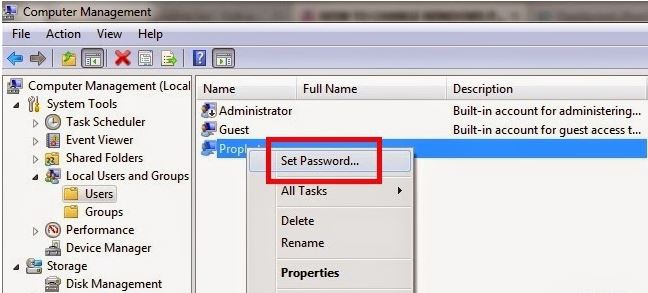 SETTING PASSWORD IN WINDOWS 7 SETTINGS
Step 5: The New Popup window will appear right in front of you. Click on the Proceed button to move ahead. Now, you are required to fill in the Brand-New Password and make a confirmation. Finally, click on the OK button on your keyboard.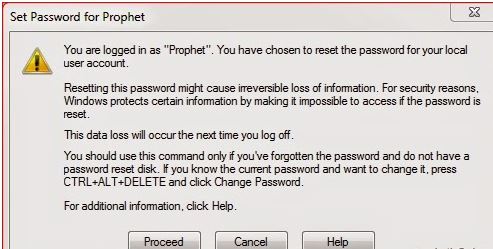 CHANGE PASSWORD IN WINDOWS 7
Step 6: Congratulations. Your password is now changed successfully. All you need to do is reboot your PC and hit in your new password.
So, this trick you can easily change the password of your Windows System without even knowing your old password. The trick works on Windows 8 and Windows 10.
Method 2 - Change the password of Windows 7 and Windows 10 without knowing the previous password from Command Prompt
Step 1: Go to the Start Menu on Window and hit "cmd" in the search box. Further, choose cmd and make it Run as Administrator.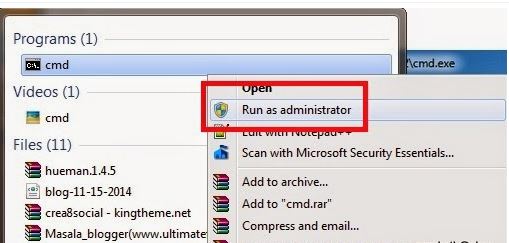 COMMAND PROMPT AS ADMINISTRATOR
Step 2: Next, type the command in cmd.
NET USER PROPHET 12345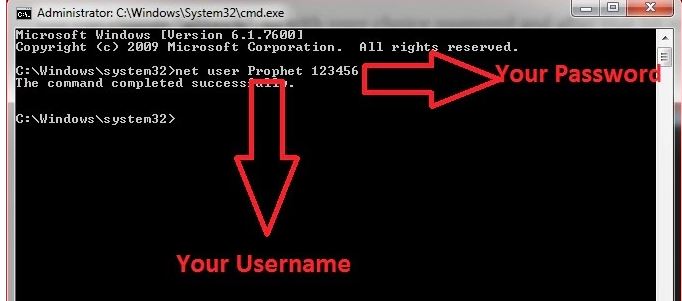 CHANGE THE OLD PASSWORD
Step 3: Here, you can replace the name with your username and instead of 12345, put your own password.
Congratulations again, you have successfully changed your old password. What are you still waiting for? Tag your friends and have fun trolling them out.