Talking of windows computer, there are tons of features and hidden things that one doesn't know about. In the post that is coming right up, there are ideas with the help of which you can create fake files in your window as per your size and according to the format structure you need. With the help of this idea, faking anything will become very easy. Fake your music, files, documents, audios, videos, and everything you want. Well, with just one command, this becomes a piece of cake and faking anything could be done within a snap of fingers.
Advantages of the Trick
It is totally your choice to figure files in just fraction of seconds and can extend them up to any size.
You can easily troll your friends and have fun with the same.
You can also have the advantage of filling up you're within seconds.
Here is how it works
The process is very easy to run. The window trick needs you to work on one of the windows command known as FSUTIL. This window command is mostly a command line utility. The command utility will provide you a technical information about your disc drives.
Create Your Fake File in Window Pc in Any Size and Any Format
Hold on the window button and then open CMD by typing "cmd" in the search box. Go for cmd.ex and right click on it two for the run it as an administrator.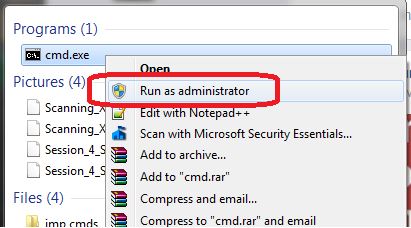 Further, type fustil command just like in the example below.
fustil file createnew C:abc.mp4 404934
Don't forget to change "abc" with the file name that you wish to replace it with.
Change the extension according to your extension and need.
Also, change 404934 with the size you want.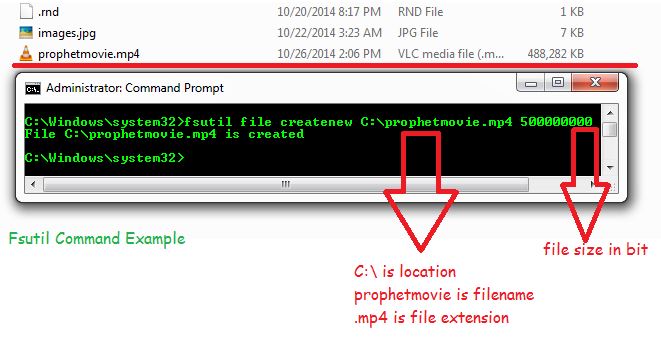 If you are in need of faking files and folders, this command utility does the needful for you. This is so far one of the most best fake file creators that has come up for windows. With the help of this trick, it is also easy to create fake Android applications.
That is all about faking your files and media. Make sure to have it shared with your friends and troll them before you serve them the actual dose of reality. Can't imagine the fun to begin, can you? Go ahead, take the shot!